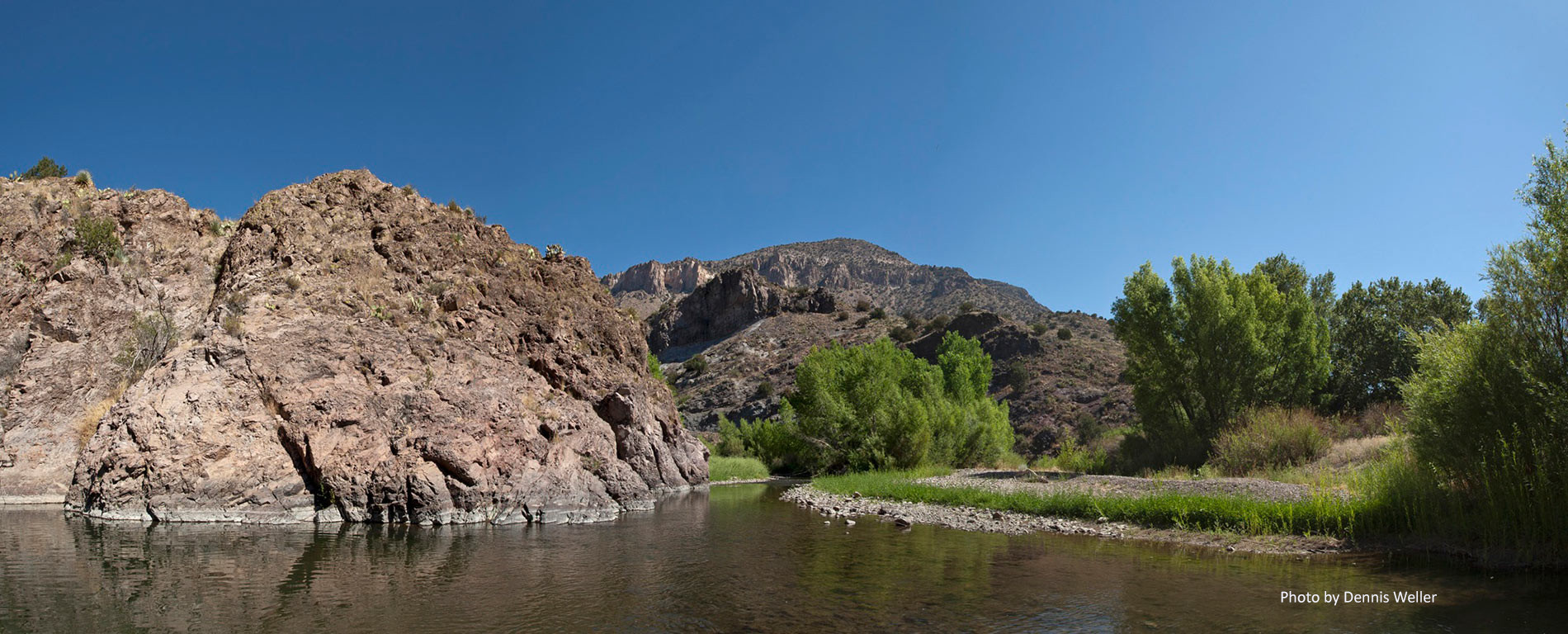 NM Universities Produced
Water Synthesis Project
Produced water is a multifaceted phenomenon with complex hydrologic, social, economic, and environmental implications for human-natural systems. To better understand such implications, we need to equip ourselves with sophisticated analytical and computational tools that take such complexities into account. In this project, we will explore the possibility and usefulness of developing a hybrid, multi-method dynamic simulation modeling approach that considers both aggregate feedback and heterogeneous nature of the produced water problem. We will then identify potential questions that could be addressed exclusively by the hybrid method.
In January of 2020, NM WRRI initiated Year 1 of the NM Universities Produced Water Synthesis Project (NMUPWSP) with researchers at NM WRRI, New Mexico State University, New Mexico Tech, and The University of New Mexico (UNM). This collaboration is funded through state appropriations for a statewide water assessment. The project's Year 1 goal was to synthesize information on produced water science and management. NMUPWSP has now completed Year 1 projects, resulting in the publication of the first two technical completion reports. The project is ongoing and has an overall goal of bringing together experts in the areas of treatment technology, geochemistry, seismology, hydrogeology, policy, data management and analysis, stakeholder engagement, and system science to provide an independent understanding of the broad implications of produced water management decisions on regional water budgets.